I received the Sideways sipper insulated cooler and Coop control from Ware Pet Products. http://-https://www.warepet.com/products/chicken/
Sideways sipper insulated cooler
Cooler keeps water cool and features 3 foldable legs as well as a hanging handle. UV stabilized plastic construction holds up in all weather conditions.
All-weather plastic construction
UV stabilized plastic construction
3 foldable legs keep drinker off ground
Review:
Living in Alabama it is very important to keep cool water for your pets, and a job. Ware has made this easier with this insulated cooler. I use spring water and change it every morning during the hot months (which everyone know could be any month in Alabama).
I placed this product in the coop on Tuesday morning and checked it late that same afternoon. The water was still cool !! All containers are not created equal… This container is by far my favorite so far for watering my chickens.
Coop Control
Ware Coop Control is a 97% bio based, organic carbon that reduces 'fowl' odors in your chicken coop. Sprinkle evenly across the coop to a depth no greater than 1/8″. Use is dependent on number of chickens and amount of waste. Replace whenever odors return. Coop Control is safe for chickens to ingest and offers the additional benefit of soil improvement. Cutting down the smell in your coop will reduce the number of flies pestering your flock. Too many flies can cause stress on chickens, which can result in lower egg production. Coop Control is also good for your soil. It has a low density and benefits areas with dense soil by increasing drainage and aeration.
Review:
This product is 97% bio-based ORGANIC carbon, safe for chickens if ingested, and improves the soil.
This is a totally "green" green organic material. If you control the odor of your coop you will also control the number of flies that aggravate your chickens. Keeping the odor down will also help improve the health of your chickens. If the smell is bothering you, it is also bothering them.
A smelly coop is not only unpleasant , but dangerous to your chickens; harmful bacteria, wet bedding or dust can cause respiratory problems.  Make a changes to the coop's cleanliness to hide those unwanted smells with Coop Control. It is not expensive and all you have to do is sprinkle it across the coop no deeper than 1/8 of an inch. Just replace when the odor returns. This will depend on how many chickens you have. The coop I chose to place this in holds my Jersey Giants and Brahmas as it tends to get the stinkiest.
About Ware:
Founded in 1993 and still privately owned, Ware is led by an innovative team of professionals that are among the most knowledgeable in the industry. We are passionate about our mission to continuously offer new and exciting products that enhance the lives of pets and their owners alike.  After all, we love our pets, too – and have quite an assortment among our team members, ranging from reptiles, to dogs, cats, rabbits, chickens and more. We even have three office cats! Please peruse our bio page to learn more about our incredible team members.
How many pet supply companies can say they actually have office cats??!!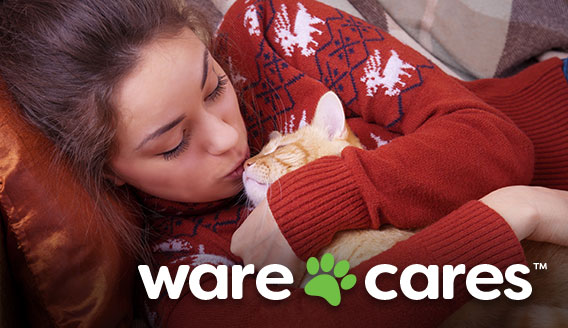 Ware Cares™
We are concerned about the carbon pawprint we leave as a company and are committed to using recycled and recyclable material in the manufacturing of our packaging and pet products.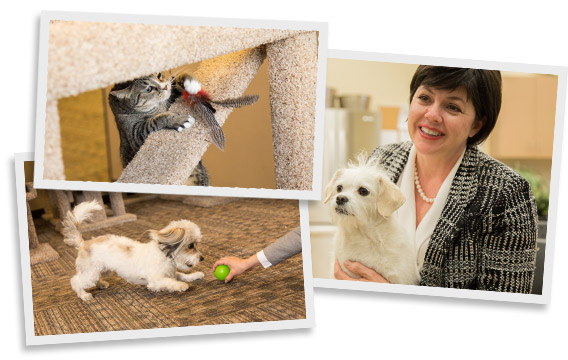 Ware is definitely a name worth looking for when shopping for your pets.  Visit their website and look at all of the amazing products they have for all pets. https://www.warepet.com/
Like them on Facebook at https://www.facebook.com/WareMFGinc/
Follow them on Instagram https://www.instagram.com/waremfginc/